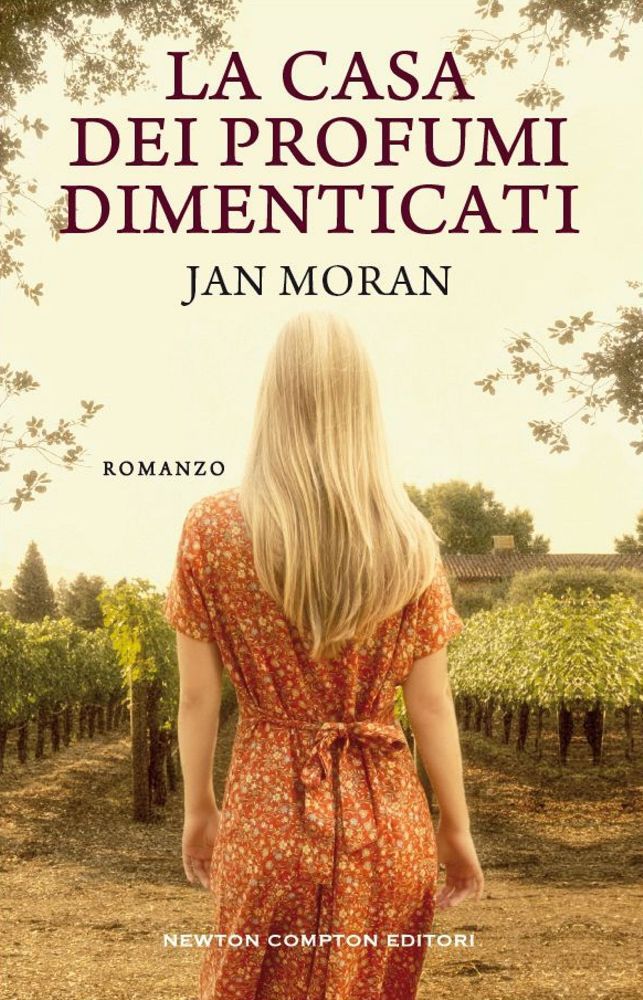 La casa dei profumi dimenticati
di Jan Moran
Titolo originale:
The Winemakers: A Novel of Wine and Secrets
Casa Editrice: Newton Compton
Pagine: 352
Prezzo:
9
,90
Nella California degli anni Cinquanta, Caterina e Santo, un giovane italiano cresciuto con lei nella tenuta vinicola di Milles Étoiles, consumano una notte di passione dopo la quale lei si scopre incinta. Respinta dalla famiglia e dalla società per aver scelto di tenere la figlia illegittima, Caterina decide di partire per l'Italia, dove si trova il casale ricevuto in eredità da una vecchia zia. Una volta giunta a Montalcino, Caterina scopre un mondo nuovo e allo stesso tempo antico, fitto di misteri e intrighi che coinvolgono tutta la famiglia, e in particolare suo padre Luca e lo stesso Santo. Tra l'armonia delle colline toscane, i lussureggianti vigneti della California e la magia della Ville Lumière, prende vita una vicenda familiare intricata, ricca di passioni, segreti e verità nascoste che coinvolge e seduce fino all'ultima pagina.