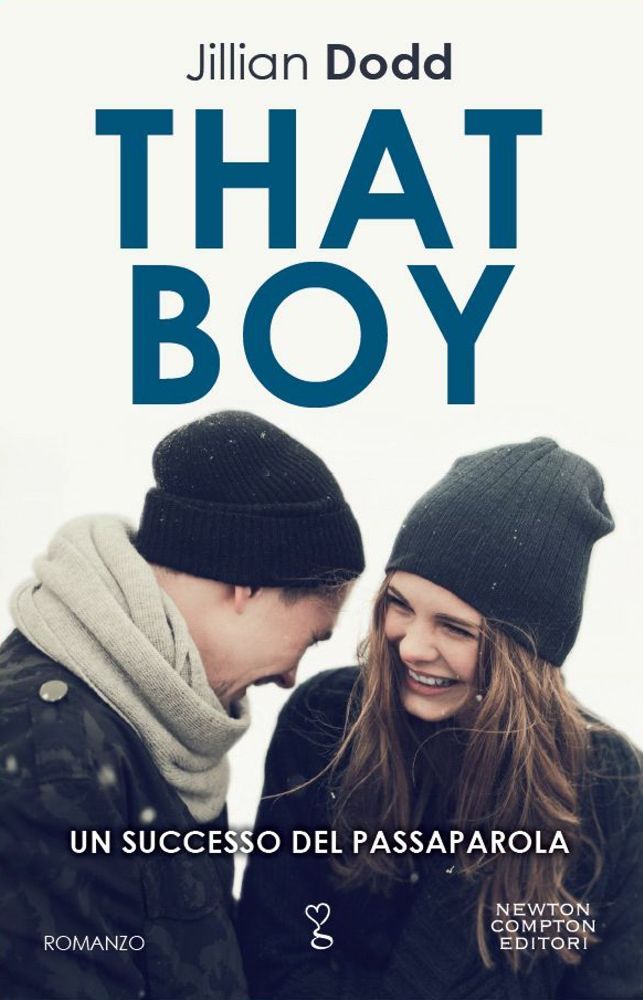 That boy
di Jillian Dodd
Titolo originale:
That Boy
Casa Editrice: Newton Compton
Pagine:
352
Prezzo:
9
,90
That Boy #1
Uno si chiama Danny. È un ragazzo d'oro in ogni senso: occhi azzurri, capelli biondi, perfetto quando il vento lo spettina, ma anche quando il suo viso è coperto dal casco da football. Il ragazzo che ogni ragazza sogna. Stare con Danny è come vivere un'avventura. Il suo sorriso è contagioso, i suoi addominali duri da morire, e poi è un'indomabile testa calda.
L'altro è Phillip. Sono tutte innamorate di lui: capelli e occhi scuri, un sorriso perfetto e la voce più sexy che abbiate mai sentito. È il ragazzo con cui parlo tutte le sere prima di andare a dormire. Il ragazzo che mi salva, il ragazzo che può leggere i miei pensieri, che cerca di tenermi lontano dai guai, il ragazzo le cui braccia forti sembrano sempre trovare il modo di stringersi intorno a me. E quando mi sorride in quel modo, non riesco mai a dirgli di no.
That Boy
1.
That Boy, 2011 (
That Boy, 2016)