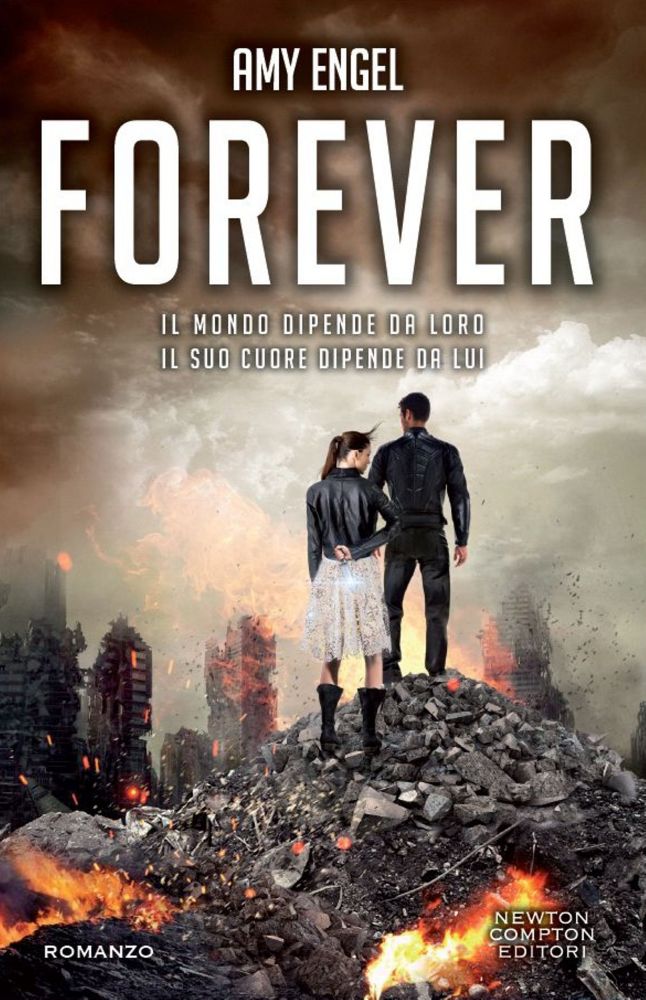 Forever
di Amy Engel

Titolo originale: The Book of Ivy
Casa Editrice: Newton compton
The Book of Ivy #1
Dopo una guerra nucleare senza precedenti, la popolazione degli Stati Uniti è decimata.
Un piccolo gruppo di sopravvissuti entra in conflitto per decidere quale famiglia andrà al governo del nuovo mondo. Il clan dei Westfall perde lo scontro con quello dei Lattimer. Passano cinquant'anni e la comunità è ancora in pace, ma il prezzo è alto: ogni anno un rito assicura l'equilibrio forzato tra le famiglie e così una delle figlie dei perdenti deve andare in sposa a uno dei figli di quella vincente. Quest'anno, è il mio turno.
Il mio nome è Ivy Westfall, e la mia missione è semplice: uccidere il figlio del capo dei Lattimer, Bishop, il mio promesso sposo, e restituire il potere alla mia famiglia.
Ma Bishop sembra molto scaltro oppure non è il ragazzo spietato e senza cuore che mi avevano detto. Sembra anche essere l'unica persona in questo mondo che veramente mi capisce, ma non posso sottrarmi al destino, io sono l'unica che può riportare i Westfall al potere.
E perché questo accada, Bishop deve morire per mano mia...
The Book of Ivy
1.
The Book of Ivy, 2014 (Forever, 2016)
2.
The Revolution of Ivy, 2015