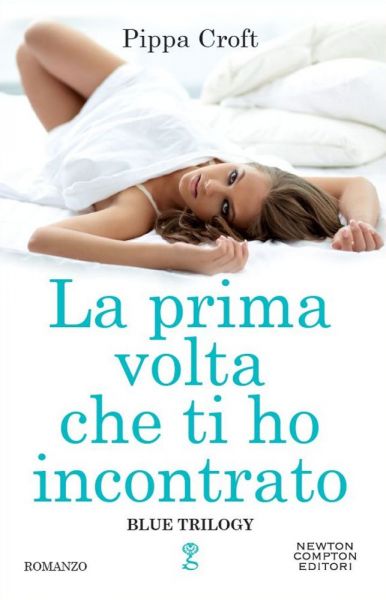 La prima volta che ti ho incontrato
di Pippa Croft

Titolo originale: The First Time We Met
Casa editrice: Newton Compton
Prezzo: 9,90
Pagine: 320
Oxford Blue #1
Quando Lauren Cusack, figlia di un senatore americano, arriva nel bellissimo Wyckham College di Oxford, spera sinceramente di riuscire a riattaccare i pezzi del suo cuore infranto da una brutta delusione d'amore buttandosi a capofitto nello studio. Ma all'improvviso piomba nella sua vita il nobile inglese Alexander Hunt e tutto cambia. Sexy, riflessivo, con un passato oscuro da cui vuole fuggire, quel ragazzo è proprio tutto ciò di cui Lauren non ha bisogno… eppure non può fare a meno di lasciarsi travolgere da lui. Alexander e Lauren sono consapevoli che dovrebbero restare il più lontano possibile l'uno dall'altra, ma il loro desiderio è così forte e intenso da superare ogni ostacolo. Riuscirà Lauren a conquistare una volta per tutte Alexander? E cosa ha a che fare Hunt con le forze speciali dell'esercito britannico? Quali misteri nasconde il suo passato?
Oxford Blue
1.
The First Time We Met, 2014 (
La prima volta che ti ho incontrato, 2015)
2.
The Second Time I Saw You, 2014
3.
Third Time Lucky, 2014