Waiting On Wednesday rubrica settimanale ideata dal blog Breaking The Spine, che consiste nel presentare i libri di prossima pubblicazione che aspettiamo con più impazienza.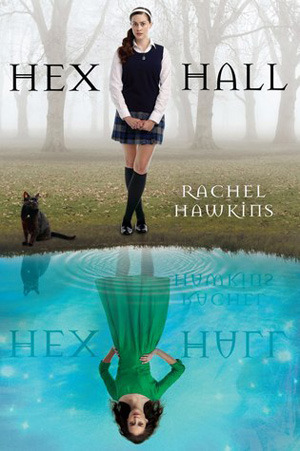 Copertina originale
Incantesimo. The prodigium trilogy
di Rachel Hawkins
Titolo originale:
Hex Hall
Casa Editrice: Newton Compton
Prezzo: 9,90
Pagine: 352
Hex Hall #1
Data di pubblicazione:
Aprile 2015
Sophie Mercer è una ragazza di sedici anni molto particolare. Tre anni fa, infatti, ha scoperto di essere una strega: un potere che ha ereditato dal padre e dalla nonna, ma che non sa ancora gestire. Dopo che il suo primo incantesimo, durante il ballo scolastico, ha causato dei danni e portato grande scompiglio, il padre ha deciso di spedirla in una scuola per ragazzi "speciali", il Prodigium. I suoi compagni sono streghe, fate, licantropi e vampiri. Eppure Sophie non riesce ad ambientarsi: le altre streghe come lei sono solo superficiali e viziate, ha una cotta non corrisposta per un giovane mago, un fantasma la perseguita e la sua nuova compagna di stanza è la ragazza più odiata, nonché l'unico vampiro, di tutta la scuola. E, come se non bastasse, una misteriosa creatura sta attaccando gli studenti, lasciando due piccoli fori sul collo delle sue vittime, e la prima a essere sospettata è ovviamente la sua amica Jenna. Ma per Sophie le minacce non sono finite: scoprirà ben presto che una setta segreta vuole uccidere tutti gli allievi del Prodigium. E lei è la prima della lista.
Hex Hall